Student Observations provides an opportunity for a teacher or a student support team member to record academic and behavioral observations for students, particularly those in upper tiers of intervention. Observations can be recorded for all portions of the school day, not just related to Classworks.
The observations recorded for a particular student are saved from year to year, helping each teacher through a student's academic career learn what interventions have or have not worked for a particular student. Having this information available can save teachers time and prevent them from having to start from scratch to learn the best way to reach and teach each student. This is also valuable information when students move from school to school within the district.
Users have the option of adding both positive and negative comments. This helps to portray a balanced view of the student as a whole.

---
Ways to Use
Record your observations about student performance, academic and/or behavioral (see below), via your iPad/Tablet while working with students throughout the entire school day.

Academic Performance:
Use to document when and why changes were made to a student's instruction (i.e. changing the level of the work assigned to the student based on classroom performance or assessment results). This includes work assigned outside of Classworks.

Use to document academic successes or struggles for a student

Behavioral Performance:
Use to document environmental interventions that may or may not have worked to improve student performance (i.e. Incentive programs or rewards that motivated the student or settings in which the student performs at his/her best).

Use to document positive and/or negative behavior instances that may be useful documentation for the student support team members.
---
Enter a Student Observation
1. Observations may be entered anytime you are viewing student details.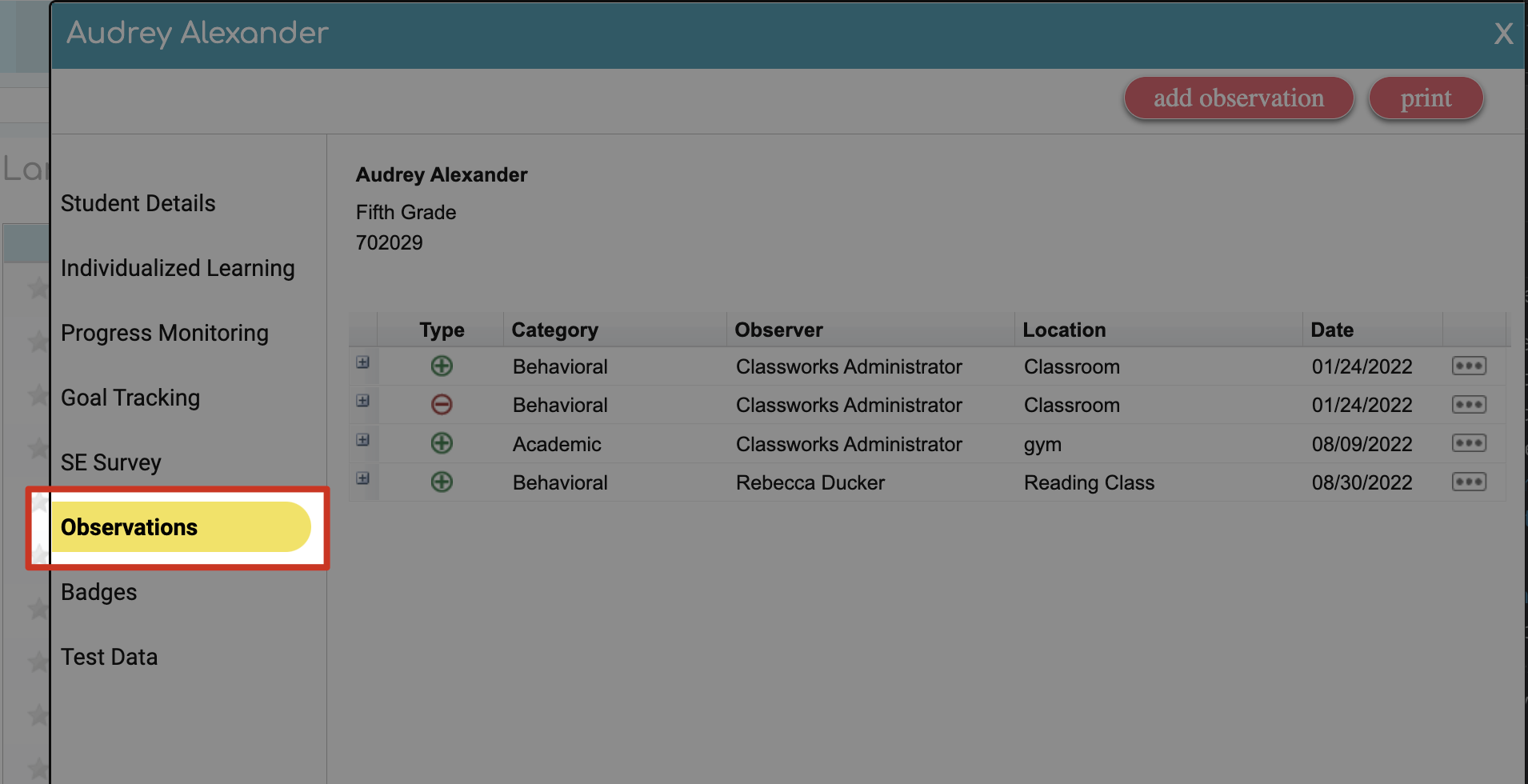 2. Click Add Observation at the top right.

3. Select your options, type in your observation using the fields below, and click Save.

Select the type of observation - Positive or Negative

Select a category - Academic or Behavioral

Enter the location where the observation occurred (Classroom, School Bus, Playground, etc.)

Type in your observation (limit 250 characters)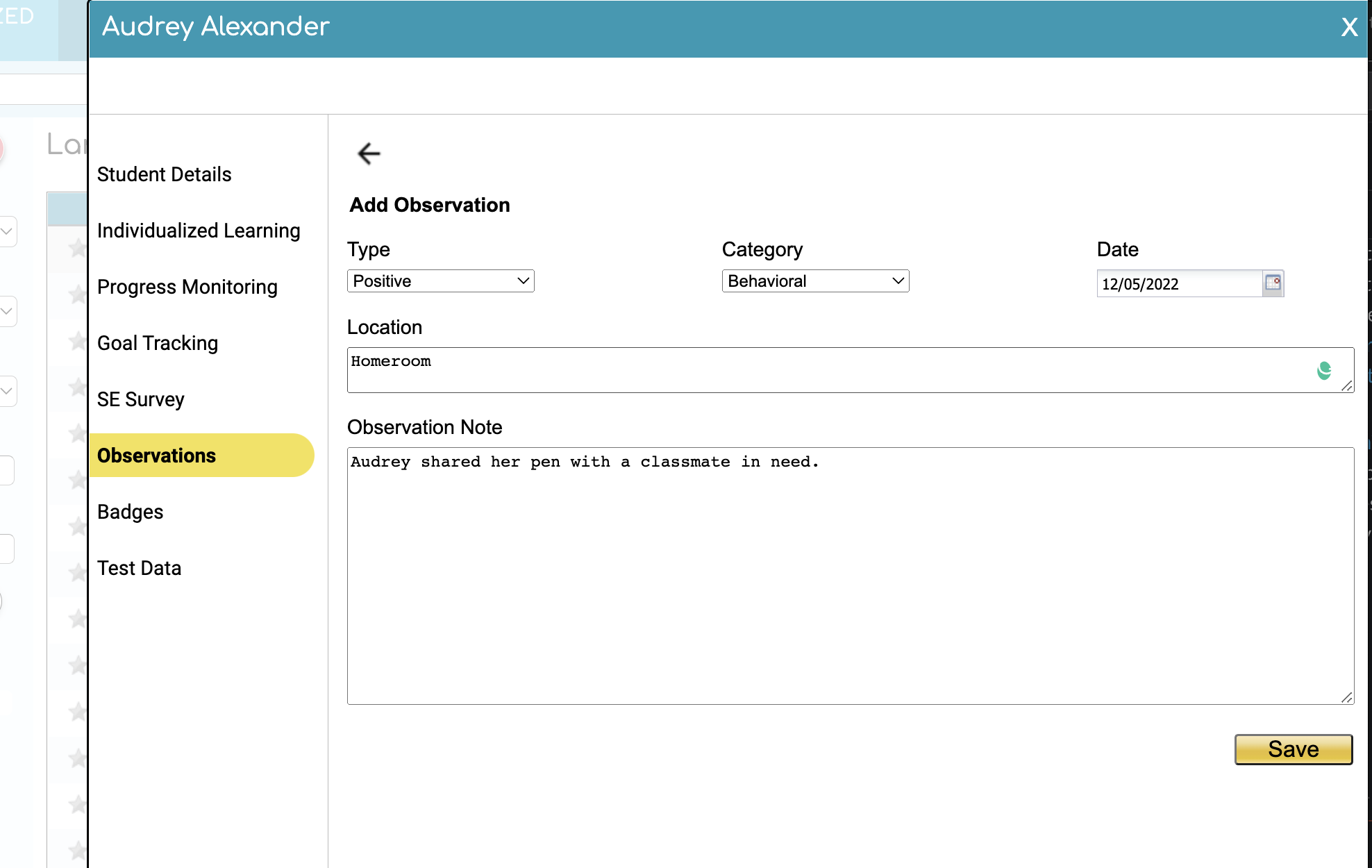 ---
View Previously Entered Observations
1. Navigate to the Student Detail Page and click Observations.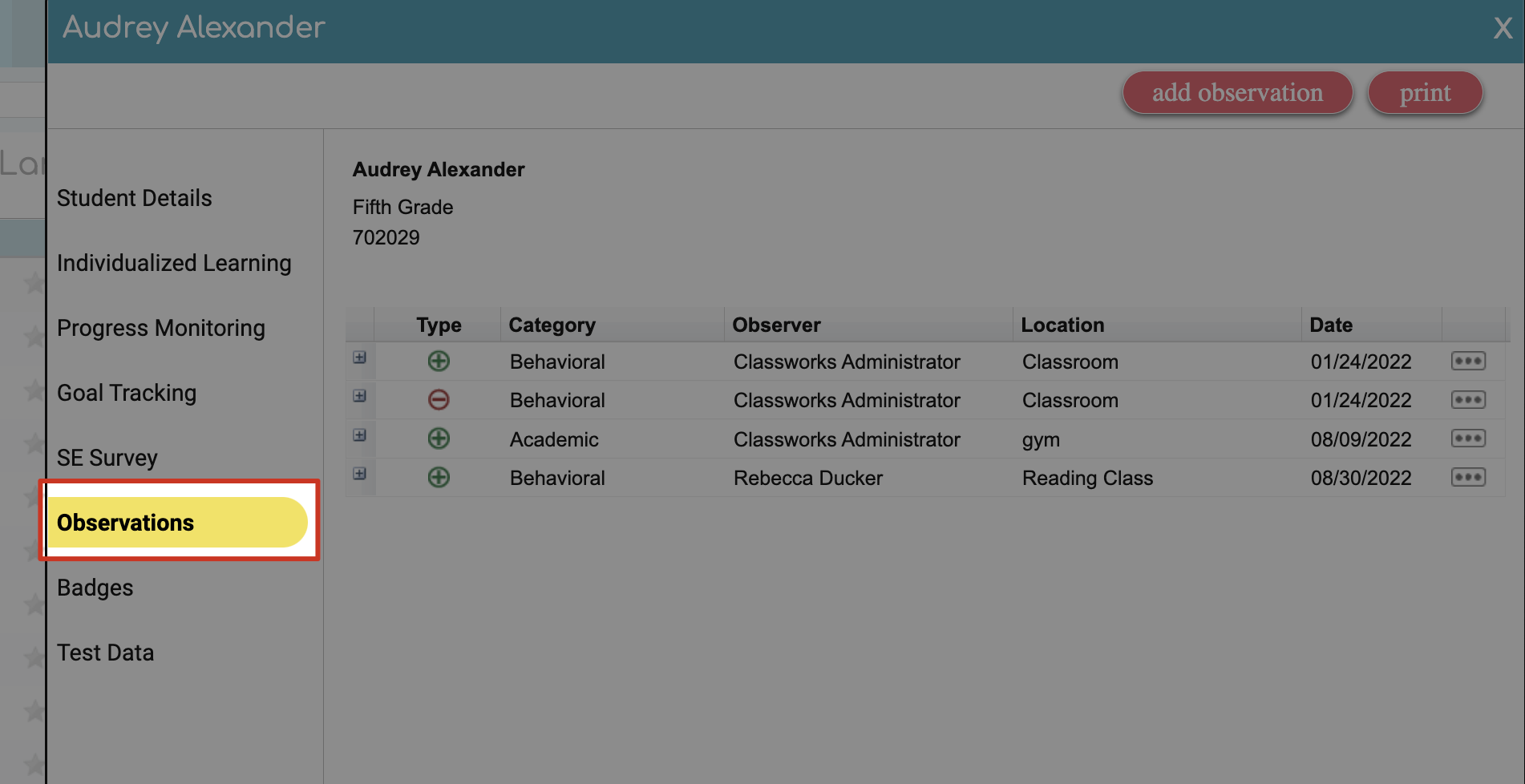 2. Click the + symbol to the left of the observation to expand and see the entry.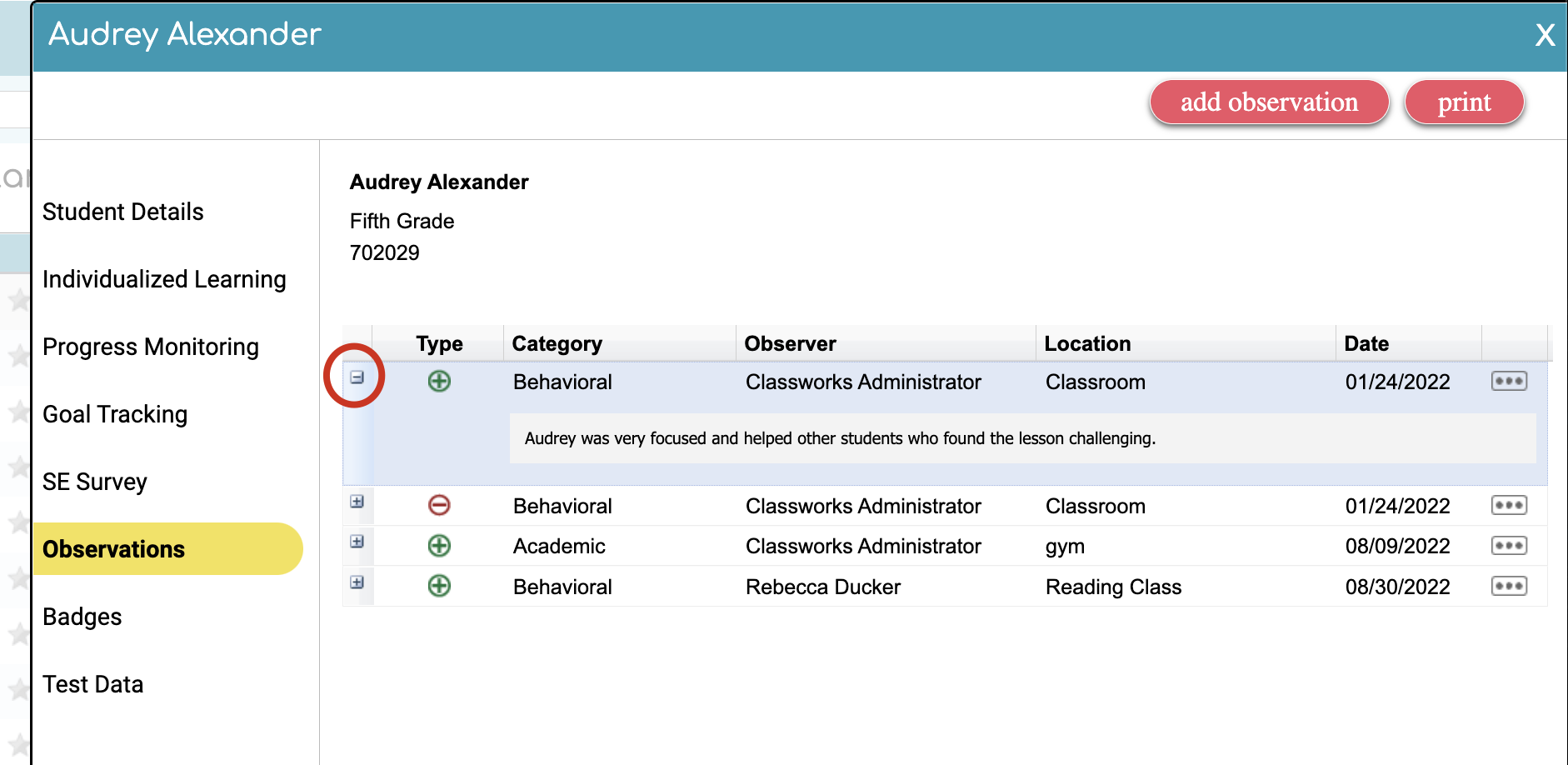 ---
Student View
As observations are entered, students are able to see these in real-time on their My Scores Dashboard.
In Classworks, once they click My Scores, they will see their added Observations here:
Their first three observations will automatically show in a carousel on this page, however, students can view all their observations by clicking "View All" at the top right of their Observations box.

To go back to their My Scores page, they can click the X in the top right of the Observation window.