Students Who Have Completed the Screener

View Individual Student Results
1. Navigate to the Progress Monitoring Tab and use the Universal Screener filter on the left-hand side to narrow down the students you wish to view.
2. Students that have completed the Universal Screener during the current testing window will show a Suggested Tier level: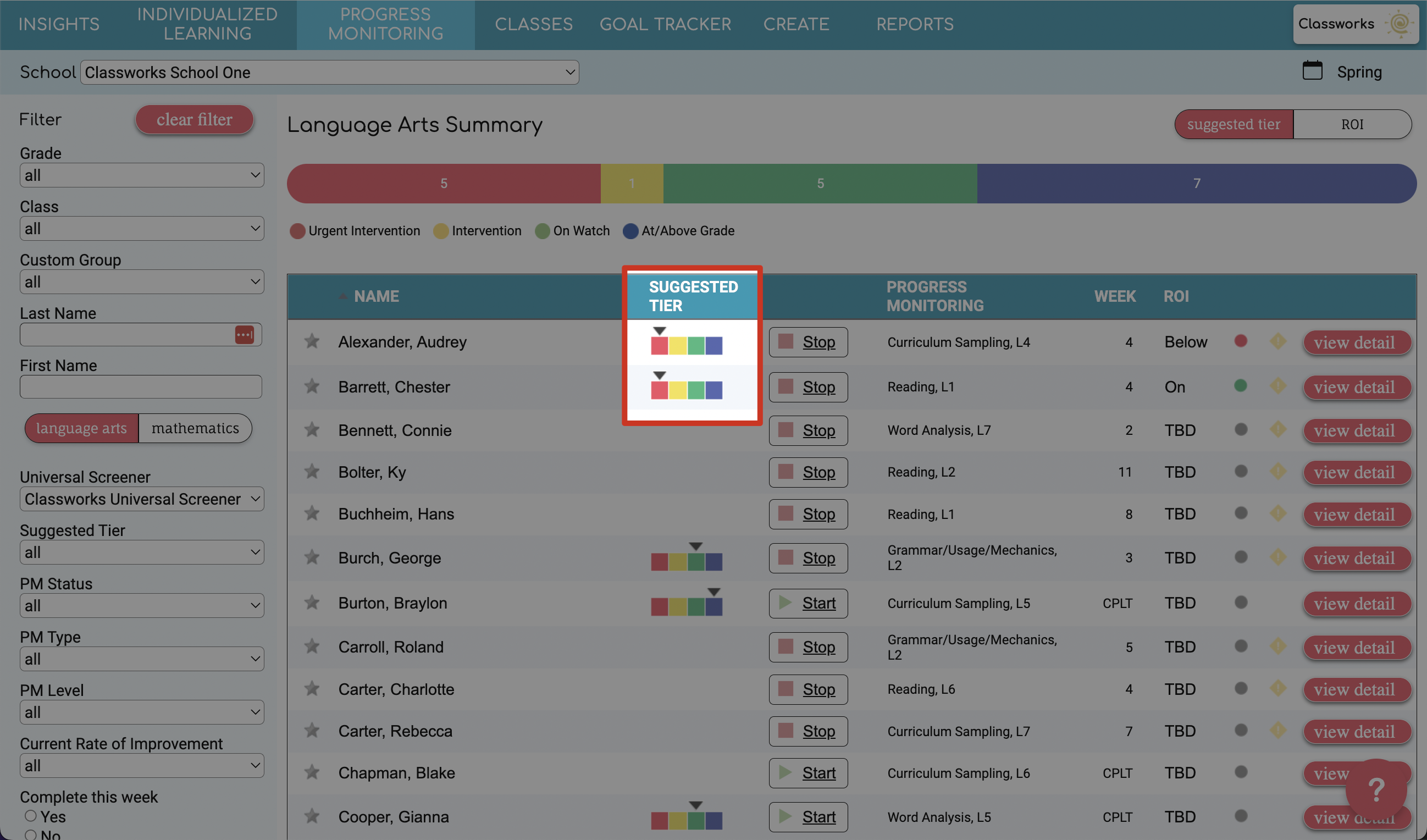 3. Hover over the Suggested Tier Level to see the date they completed their screener and their overall score.


4. To view their results, click on their name to pull up their Student Details page, then click Screening on the left: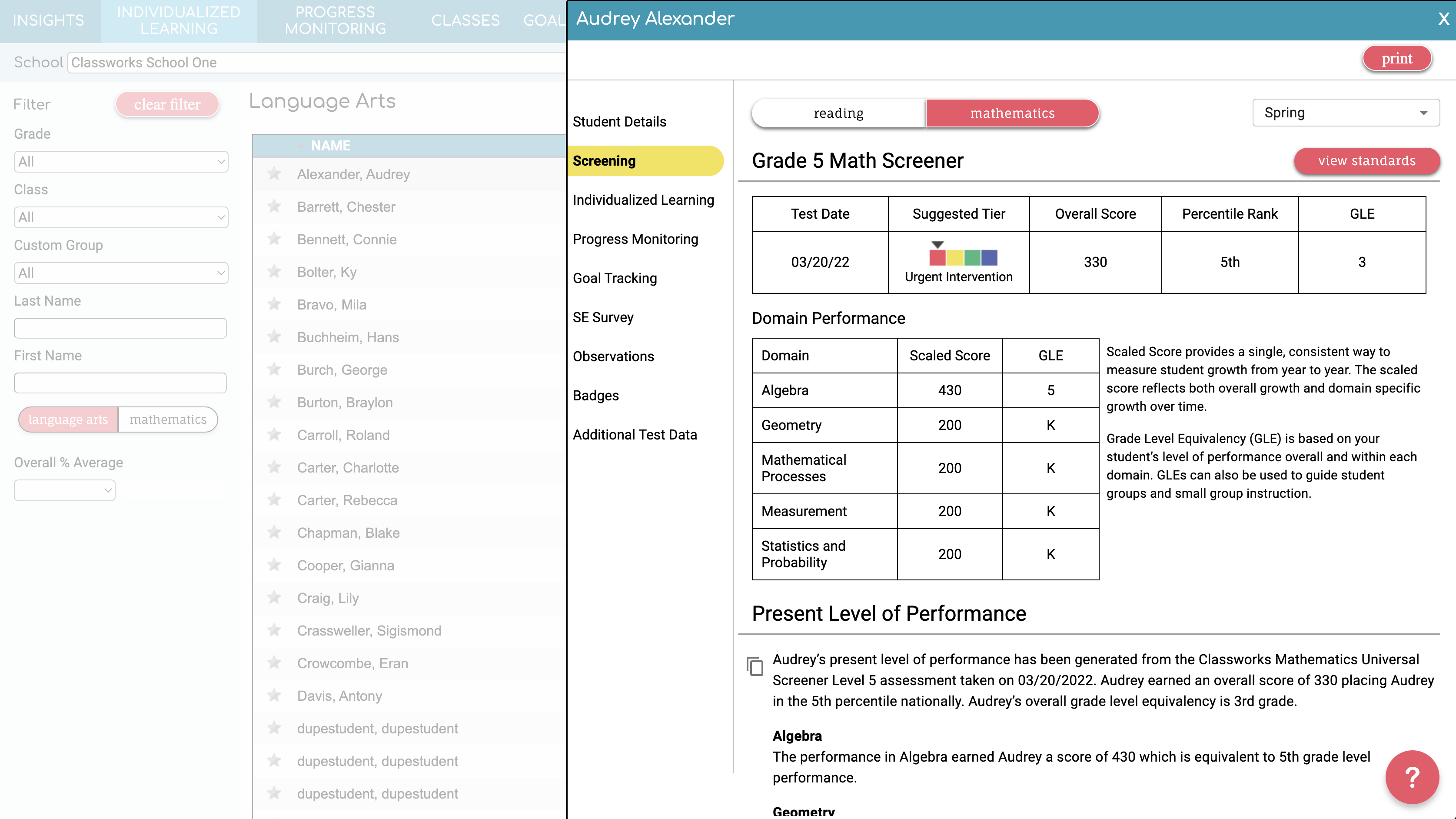 View Class/Group Results
To view Screener Results in bulk, use one of the following options:

---
Students Who Have Not Completed the Screener

There are a few ways to see which of your students have not completed the Universal Screener yet.

1. Within the Progress Monitoring tab, use the Classworks Universal Screener and No Suggested Tier filters on the left. This will show you a list of students that have not completed the Screener during the current testing window: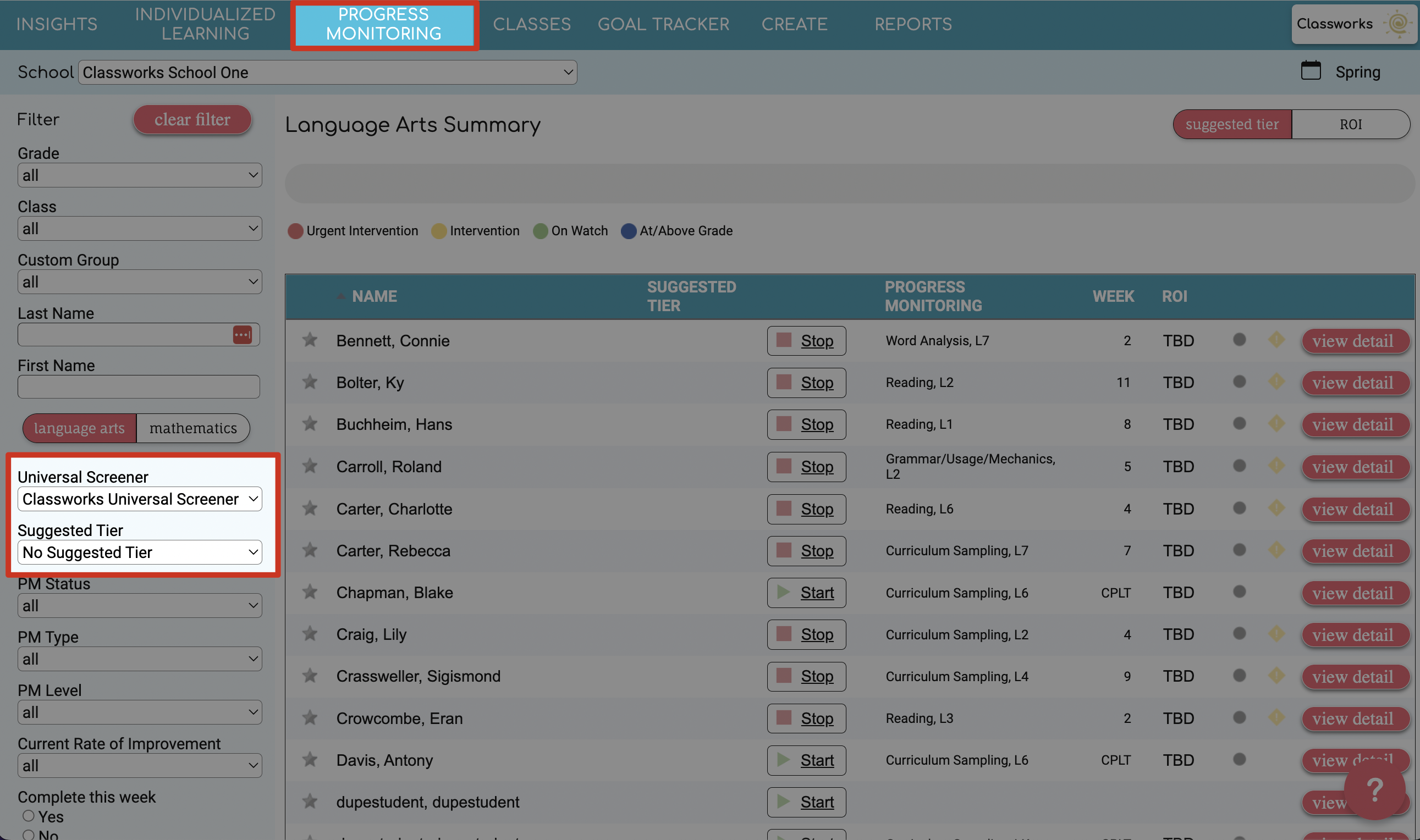 2. Under Classes, click your Class Name to view Student Groups.

Students that have not completed the selected screener will appear in Group 5 on the right:


3. Finally, in generating the
RtI Recommendations Report
, any student that has not completed the Screener during the selected testing window will appear at the end of the report under "No Percentile Rank"