If you have district administrator access within Classworks, you'll be able to access archived summary data for a previous year's usage. Every year, Classworks resets your Classworks manager and cleans out student usage data, however, this information is still accessible as a .zip file containing several .cvs files (which can be opened using spreadsheet software such as Excel).
This information can be helpful when looking at instructional usage for particular grades or subjects from one year to the next or even to track student growth on Classworks assessments between school years.

---
Accessing your Archived Data
1. After logging in, click your name in the top right then click Manage Classworks.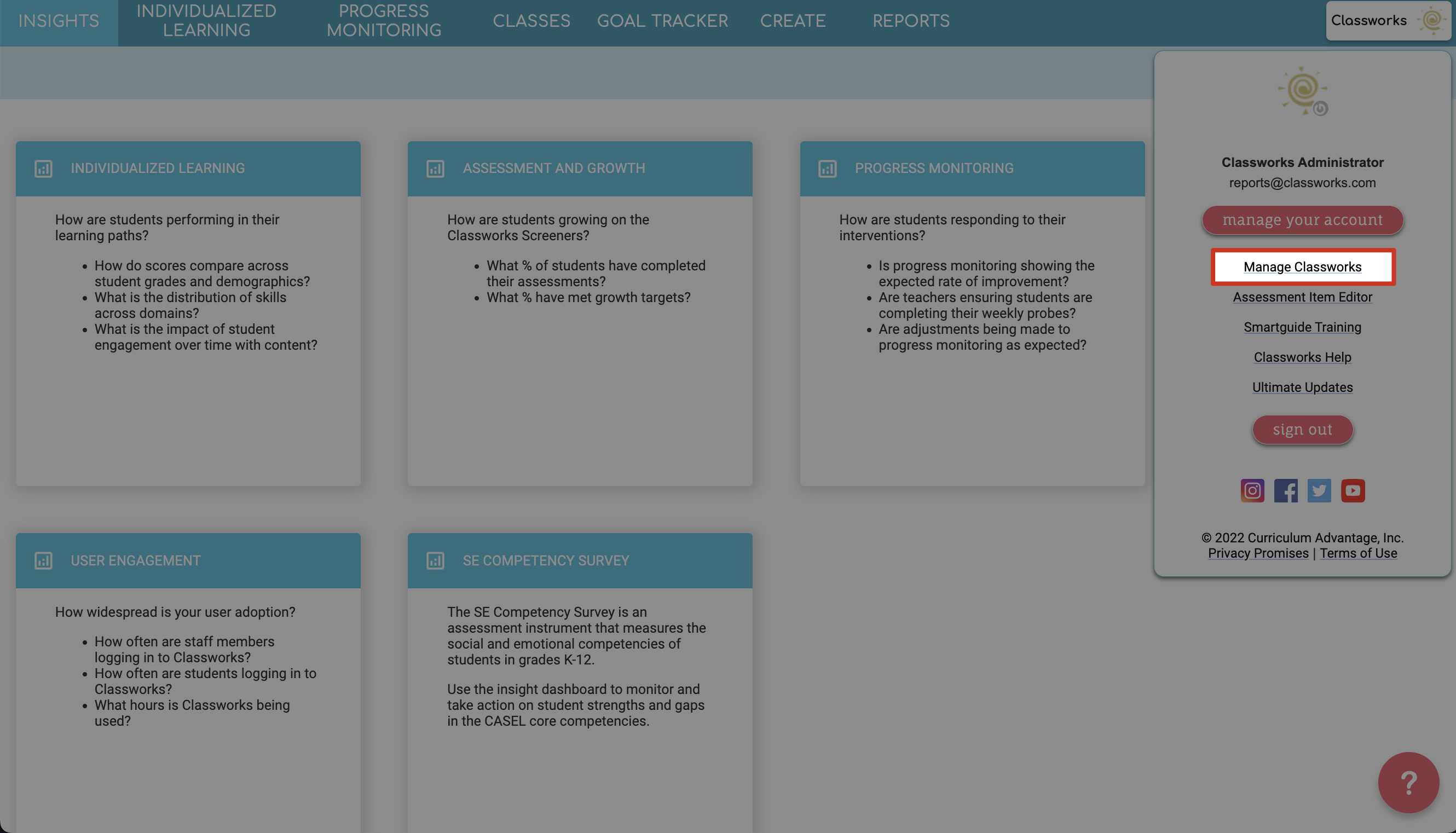 2. From the sub-tabs, select Data Archive.

3. You will see any years that you have archived data available and can save it locally by clicking Download for a particular school year.

---
The Export File

Completing the downloaded .zip file will contain 6 separate .csv files:
Language Arts/Reading

Mathematics

Science

Student Enrollment

School Summary

Progress Monitoring Overview
For more information about what is available in each file,
see this article
about the Data Export.

The process for Classworks housing data for previous years began with the 2016-17 school year. Districts should have the information saved on their own as part of the Start of New Year Process for years prior to 2016-17.