1. Click on your name in the top right and select Manage Classworks.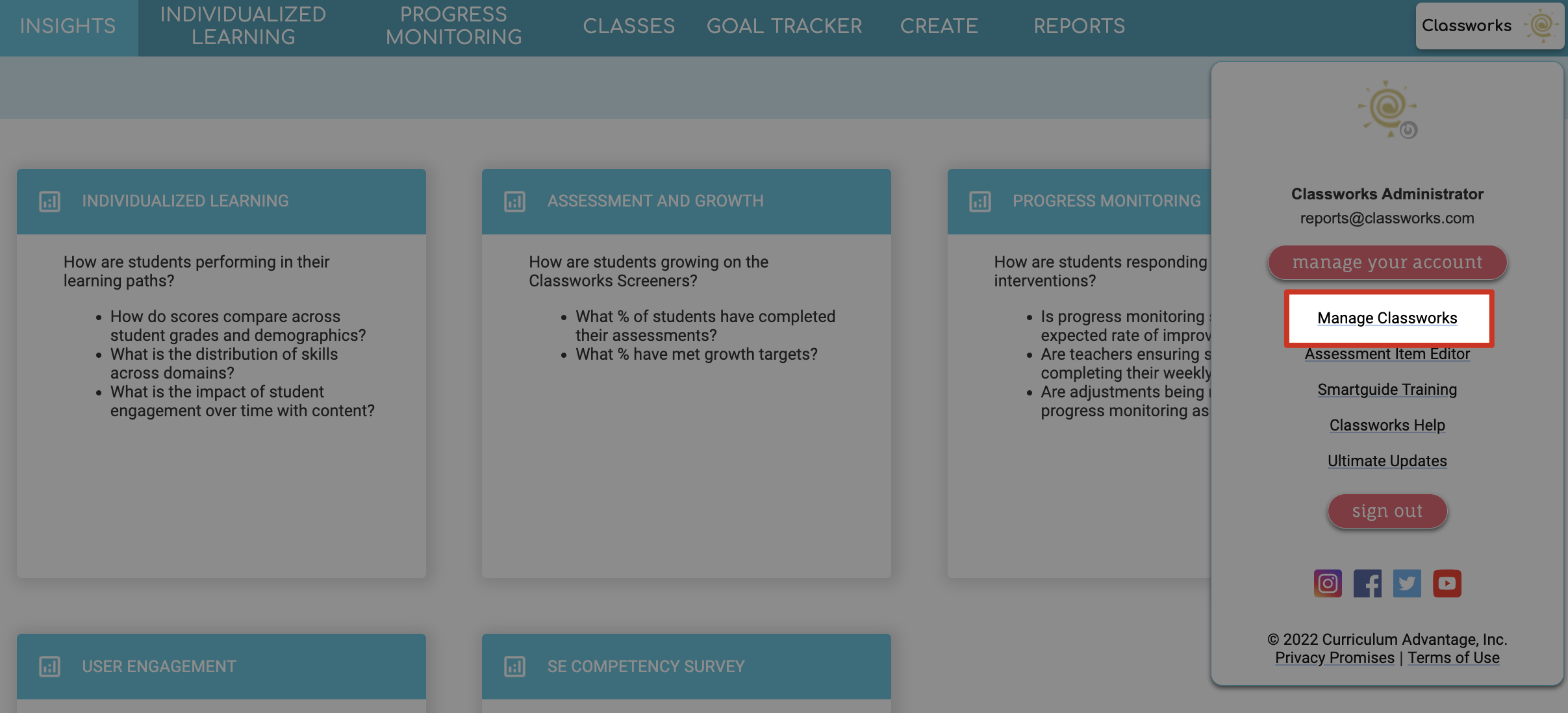 2. Click the Utilities sub-tab then click Manage to the right of Classworks Assessments.

3. Check the box to enable Classworks assessments and select your testing window dates. Note: The dates cannot overlap.

4. If you wish for the entire district to have access to the SE Survey, check the box to the right and click Save.