Enabling access from Google Workspace for Education
Google Workspace for Education requires 3rd party apps to be enabled for student access.
If you see the message "Access blocked: Your institution's admin needs to review classworks.com" you should request access to Classworks from within the error message.

​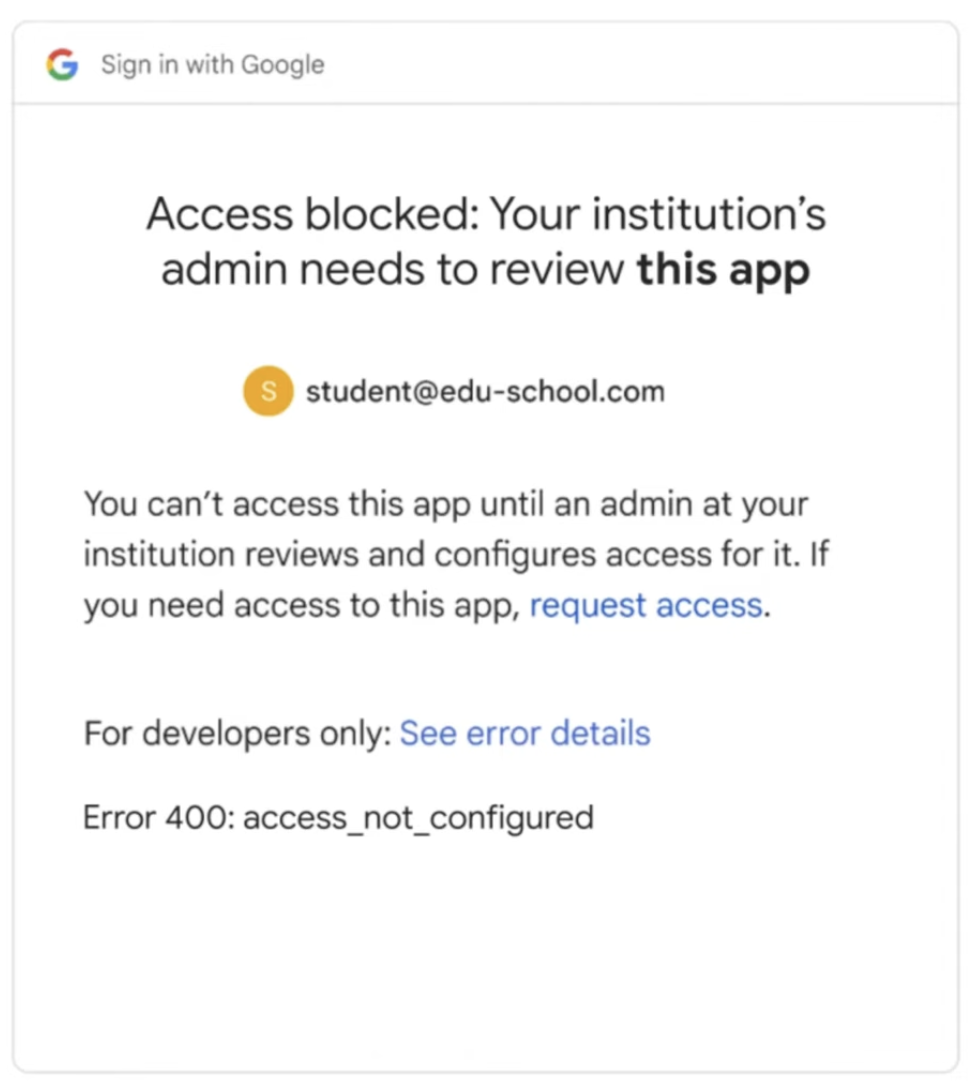 Related Articles

How do I access and log into Classworks?

To access Classworks from a computer or tablet at your school, double-click on the Classworks icon OR navigate to where the link is bookmarked or saved. Additionally, you can go to manager.classworks.com and enter your site code to be brought to the ...

Google Single Sign On

Classworks allows users to use their Google Sign-In to log in to Classworks. Using Google OAuth 2.0 allows users to share specific data with Classworks while keeping their usernames, passwords, and other information private. To utilize this feature, ...

IMS Global Learning Tools Interoperability (LTI)

Classworks easily plugs into your learning management system (LMS). Integrating with your LMS is accomplished through the use of the Learning Tools Interoperability (LTI) standard. Learning Tools Interoperability (LTI) is an open standard created ...

Browser Trouble? We can Help!

Empty Browser Cache Clearing your browser's cache can force recently changed web pages to show up properly. Each browser handles caching differently, so be sure to follow the correct steps for your particular browser. Visit ...

Help! I Don't See A Chat Button

Getting Support From Classworks Success Team Teachers and Staff users can chat with the Classworks Success Team to get technical support at any time through our Chat widget from either our website (curriculumadvantage.com) or while signed in to the ...